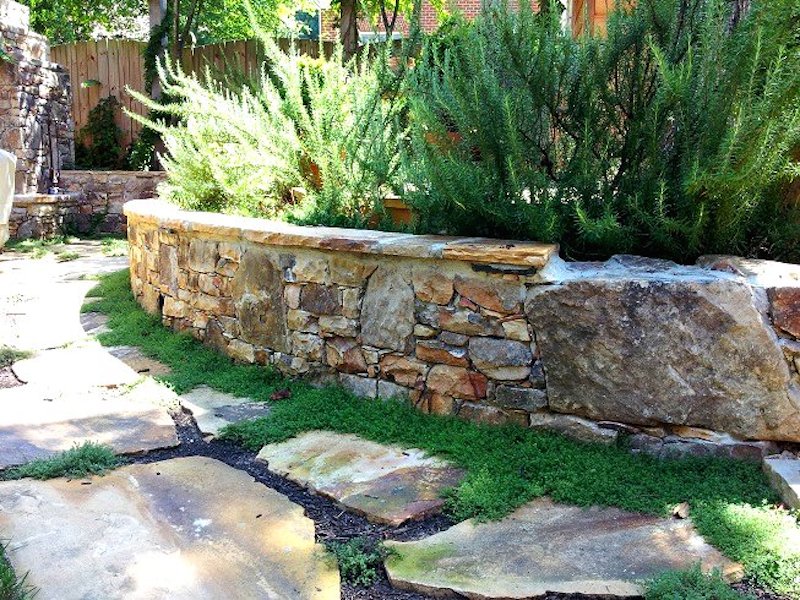 Retaining Walls – Charlotte, NC
Retaining walls have both practical and design-related purposes in backyards, gardens, and in landscaping projects. In sloping spaces, they play an important role to help prevent soil erosion and help make the space more functional. They're also perfect for use as a design element and allow personal flair through the use of natural stone, concrete or paver blocks—many ways retaining walls add interest and cohesion to a landscape.
With almost 30 years of hardscape design and installation in the Charlotte area, here are a few of our completed retaining wall projects.
Please take a minute to look at our retaining wall portfolio. We design your retaining walls around your space and design specifications and can undertake them in a variety of materials such as natural stone, brick, or concrete pavers. Our quality remains high on any project large or small.
Joys of a Retaining Wall
Retaining Walls Charlotte NC Portfolio